Reasons to Consider Enclosed Car Shipping to Florida
Moving to a new state can be an overwhelming experience, especially if you have a valuable or classic car that needs to come along with you. Shipping your car can be a stressful and daunting task, which is why it's important to consider all the options available to you. One option you should consider is enclosed car shipping to Florida. In this blog post, we'll go over some of the top reasons why you should consider using an enclosed car shipping service to transport your car to Florida.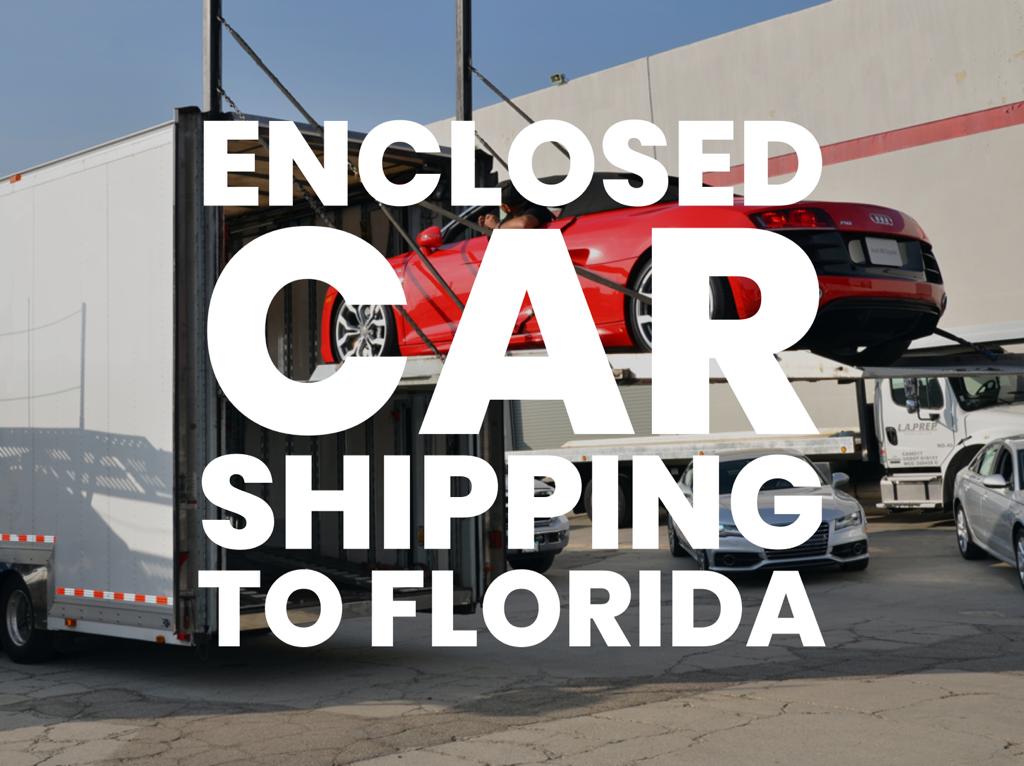 Protection from the elements
One of the main advantages of enclosed car shipping is that it protects your vehicle from the elements. This means that you can rest assured knowing that your car is protected from rain, hail, snow, or other outdoor elements, which can damage your car's exterior. Moreover, your car will be safe from any dirt, debris, or other contaminants that could potentially damage its paint and finish.
Enclosed car carriers offer added security that standard open car carriers do not. Enclosed carriers are typically fitted with GPS tracking systems and additional security features like alarms and high-tech locking mechanisms. This provides customers with extra peace of mind and ensures that their vehicle is always secure and safe.
Protection from road debris
When transporting your car using an open carrier, it can become vulnerable to road debris such as rocks, gravel, and dust. Your car could also be exposed to bird droppings, insect debris, or other environmental contaminants. On the other hand, enclosed car carriers provide a protective barrier that keeps your vehicle clean and safe, regardless of the conditions on the road.
Perfect for exotic or vintage cars
Classic, antique, exotic, and luxury high-performance cars require specialized transportation services that only enclosed car carriers can provide. Enclosed car carriers offer the highest level of protection, which is crucial for these types of cars. The enclosed structure ensures that your car is protected from the sun, wind, water, and other environmental factors that could damage it.
More personalized service
Enclosed car shipping provides a more personalized and customized shipping service tailored to your specific needs and requirements. Enclosed car transport companies tend to have a smaller number of clients, which enables them to provide a more comprehensive and individualized shipping service. This means that you can often get more flexible pickup and delivery schedules, as well as better communication with the carrier.
Get your enclosed car shipping quote today!
When it comes to shipping your car, there are many options to choose from. However, if you want to ensure the highest level of protection for your car, then enclosed car shipping is the way to go. It offers protection from the elements, added security, protection from road debris, is perfect for exotic or vintage cars, and provides more personalized service. By choosing an enclosed car carrier, you can rest assured that your vehicle will be in good hands and arrive safely and securely at its destination. So, if you're thinking about shipping your vehicle to Florida, be sure to consider enclosed car shipping – it's the best way to transport your car!