Lexus, the luxury division of Toyota, has established itself as a prominent brand in the Canadian automotive market, synonymous with luxury, comfort, and refinement. With a commitment to craftsmanship, cutting-edge technology, and exceptional customer service, Lexus offers a range of vehicles that cater to discerning drivers seeking a premium driving experience. Here is some general information and a few interesting facts about Lexus in Canada:
Lexus was introduced in 1989 as Toyota's luxury brand, aiming to deliver a higher level of luxury, performance, and attention to detail. The brand's pursuit of perfection is reflected in its Japanese philosophy of "Omotenashi," which means providing exceptional hospitality and service.
Lexus vehicles are known for their elegant designs, showcasing a balance of sophistication and sportiness. The brand's signature spindle grille, striking LED headlights, and meticulous attention to detail create a distinctive and eye-catching appearance.
Lexus prioritizes comfort and refinement, offering plush interiors crafted with premium materials. From the supple leather seats to the carefully crafted controls, every aspect of a Lexus is designed to provide a serene and luxurious environment for both drivers and passengers.
Lexus vehicles are equipped with advanced technology and innovative features. From intuitive infotainment systems to driver-assistance technologies, Lexus incorporates cutting-edge advancements to enhance convenience, safety, and connectivity.
Hybrid technology plays a significant role in Lexus' lineup. The brand offers a wide range of hybrid models, combining performance and efficiency to reduce environmental impact without compromising luxury or driving dynamics. Lexus hybrids are renowned for their seamless transitions between electric and gasoline power, delivering an efficient and eco-conscious driving experience.
Lexus has a strong focus on safety, and its vehicles often receive top ratings in crash tests. The brand equips its vehicles with advanced safety features, including adaptive cruise control, lane-keeping assist, automatic emergency braking, and more, to help protect occupants and prevent accidents.
Lexus is committed to providing exceptional customer service. The brand's dealerships aim to create a personalized and hassle-free experience, offering amenities such as courtesy vehicles, concierge services, and exclusive owner benefits.
Lexus offers a diverse lineup of vehicles in Canada, including sedans, SUVs, coupes, and hybrid models. From the luxurious Lexus ES sedan to the versatile Lexus RX SUV, the brand provides a wide range of options to suit different preferences and lifestyles.
Lexus vehicles consistently rank high in reliability and ownership satisfaction surveys, reflecting the brand's dedication to quality and long-term value.
Overall, Lexus has established itself as a leading luxury brand in Canada, delivering refined craftsmanship, advanced technology, and a commitment to exceptional customer experience. With a focus on comfort, performance, and attention to detail, Lexus continues to cater to the needs and desires of luxury car enthusiasts across the country.
Lexus offers a diverse range of luxury vehicles that combine sophisticated design, advanced technology, and exceptional performance. Here is a list of Lexus models available in Canada:
Lexus IS: A compact luxury sedan known for its sporty styling, dynamic handling, and refined interior. The IS offers a thrilling driving experience and a host of advanced features.
Lexus ES: A midsize luxury sedan that prioritizes comfort, elegance, and a serene driving experience. The ES showcases refined craftsmanship, advanced safety technologies, and a spacious cabin.
Lexus GS: A luxury midsize sedan offering a perfect blend of performance and sophistication. The GS delivers engaging driving dynamics, premium amenities, and a range of engine options.
Lexus LS: A flagship luxury sedan known for its opulent features, cutting-edge technology, and exquisite craftsmanship. The LS provides a refined and serene ride, spacious interiors, and innovative comfort features.
Lexus UX: A compact luxury crossover SUV designed for urban adventures. The UX combines a stylish exterior, a well-appointed cabin, and advanced safety features in a versatile package.
Lexus NX: A popular compact luxury SUV offering a balance of style, utility, and performance. The NX features a striking design, comfortable seating, and a range of innovative technologies.
Lexus RX: A midsize luxury SUV known for its distinctive design, versatility, and exceptional comfort. The RX offers a spacious interior, advanced safety features, and a smooth and refined ride.
Lexus GX: A rugged and capable midsize luxury SUV with off-road capabilities. The GX combines a luxurious interior with impressive towing capacity and advanced off-road features.
Lexus LX: A full-size luxury SUV that combines opulence, power, and off-road prowess. The LX offers three rows of seating, advanced safety technologies, and a commanding presence.
Lexus RC: A stylish luxury coupe known for its striking design, exhilarating performance, and driver-focused features. The RC offers a blend of sportiness and luxury.
Lexus LC: A luxury grand tourer that represents the pinnacle of Lexus design and performance. The LC combines breathtaking styling, exceptional craftsmanship, and powerful performance.
Lexus UX Hybrid, NX Hybrid, RX Hybrid, ES Hybrid: Hybrid variants of the aforementioned models, providing improved fuel efficiency and reduced emissions without compromising luxury or performance.
Lexus continually introduces updates and new models to its lineup, combining luxury, innovation, and performance to deliver an exceptional driving experience. The brand's commitment to craftsmanship, advanced technology, and refined design makes Lexus a sought-after choice for luxury car enthusiasts in Canada.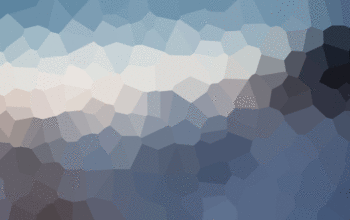 Cars:
Lexus IS
Lexus ES
Lexus GS
Lexus LS
Lexus RC
Lexus LC
Lexus UX Hybrid, NX Hybrid, RX Hybrid, ES Hybrid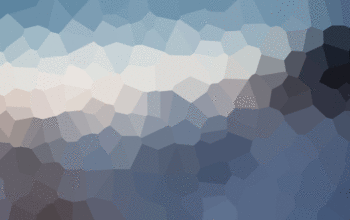 SUVs and Crossovers:
Lexus UX
Lexus NX
Lexus RX
Lexus GX
Lexus LX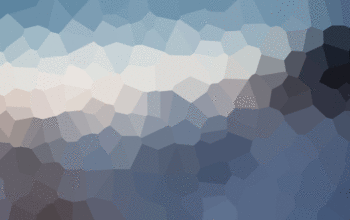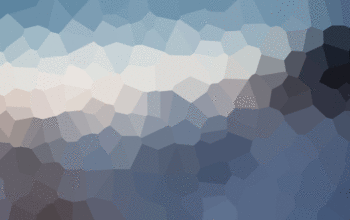 Submit your vehicle details along with expected shipping date and one of our experienced agents will be in touch with you in 60 minutes or less!